Aberdeen
205 1st Avenue SE | 605-225-7700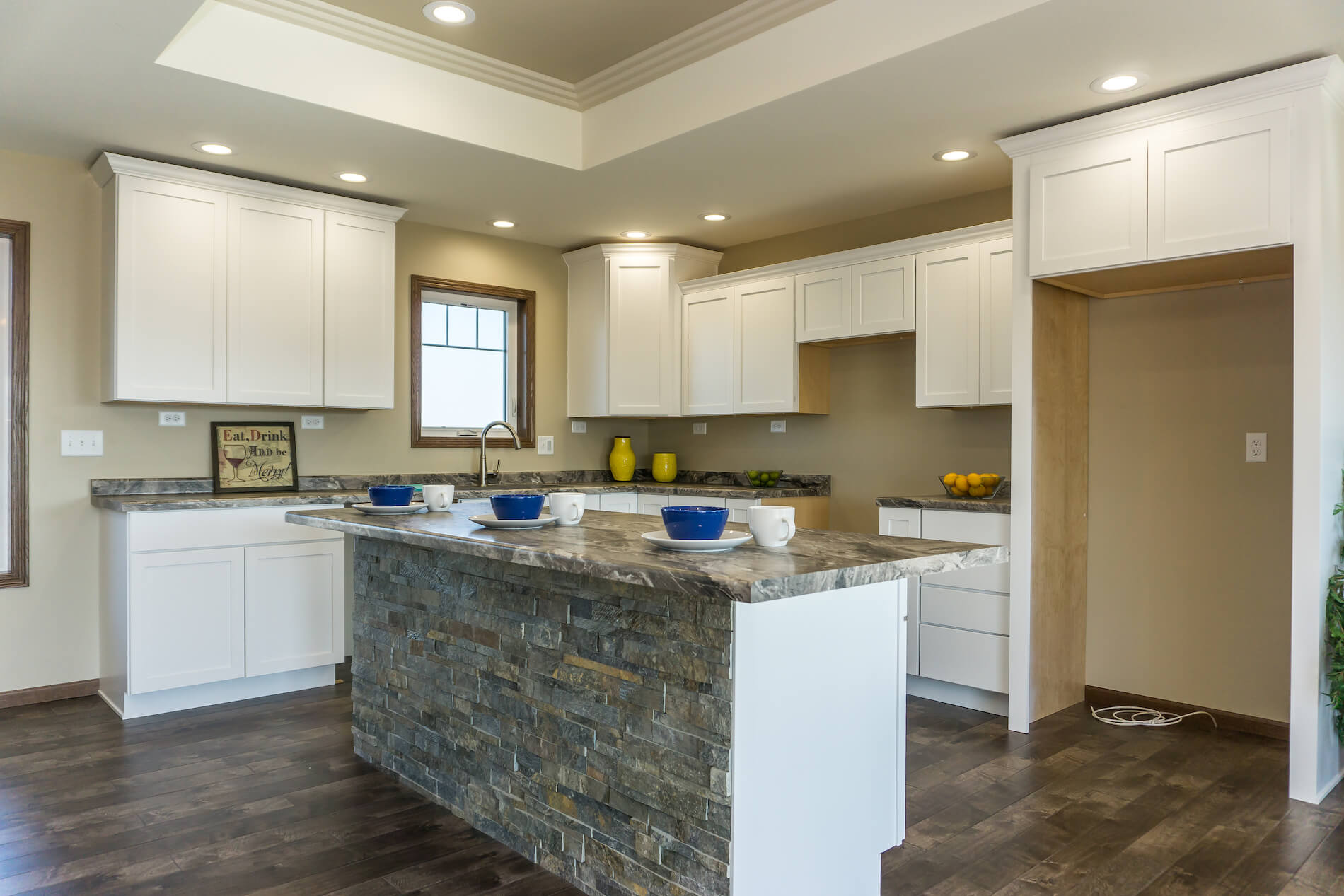 The Hub City's First Source for Building
Whether it is new construction or a remodel, DIY or professional contractor, our Aberdeen location serves the greater Hub City area offering quality building materials, installation services and knowledgeable customer support.
We love showcasing the finished view of an idea crafted into reality. But the end result doesn't tell the full story. Our Aberdeen store is your first source for all things building. From foundation and framing materials to finishing nails and moulding, let us be your one-stop-shop for value as you bring your next project to life.
To offer greater value, we're proud to offer turn-key solutions for your next project, offering both quality products and professional installation courtesy of our in-house carpenter.
Building Materials Are Only The Beginning
In addition to quality building materials, our Aberdeen location offers:
Installed Materials for New Construction or Remodels

Flooring

Cabinetry and Countertops

Windows (new and replacement)

Doors

Fireplaces

Siding

Soffit and Fascia

Decking

Wood Fences

Pergolas, patios and other yard features

Handyman Services

Door locks

Fireplace cleaning

You name, we can do it!

Pre-Built and Custom Sheds

Available as delivery or built on-site

Experienced and Knowledgeable Sales Team

Drafting and Design Services

Truss Design and Fabrication

Free Cabinet Layout Designs

Free Project Estimating

Product Delivery and Job-Site Product Stocking of Materials
Stop in to learn more or by calling us at 605-225-7700.
Builders FirstSource Aberdeen
205 1st Avenue SE
Aberdeen, SD 57401
605-225-7700
Monday: 7:30 AM - 5:30 PM
Tuesday: 7:30 AM - 5:30 PM
Wednesday: 7:30 AM - 5:30 PM
Thursday: 7:30 AM - 5:30 PM
Friday: 7:30 AM - 5:30 PM
Saturday: 8:00 AM - 12:00 PM
Sunday: Closed