All prices subject to size and style. Please call or stop in for a free quote or project estimation.
Stock Pre-Built Gable Sheds, 3 Standard Sizes: 8' x 12', 10' x 12', 12' x 12'
Approximately 2 weeks for build time upon order

Eaves Overhangs Standard

Shed Specs:

Floor: Treated 2x floor joists with 3/4" T&G plywood/OSB floor

Framing: 2x4 walls with 1' eave overhangs

Walls: 6' sidewall

Shingles: Laminated shingles

Siding: Primed LP SmartSide panel siding

Door: 5' x 6' Roll-Up Door
We Can Customize Sheds To Your Specifications!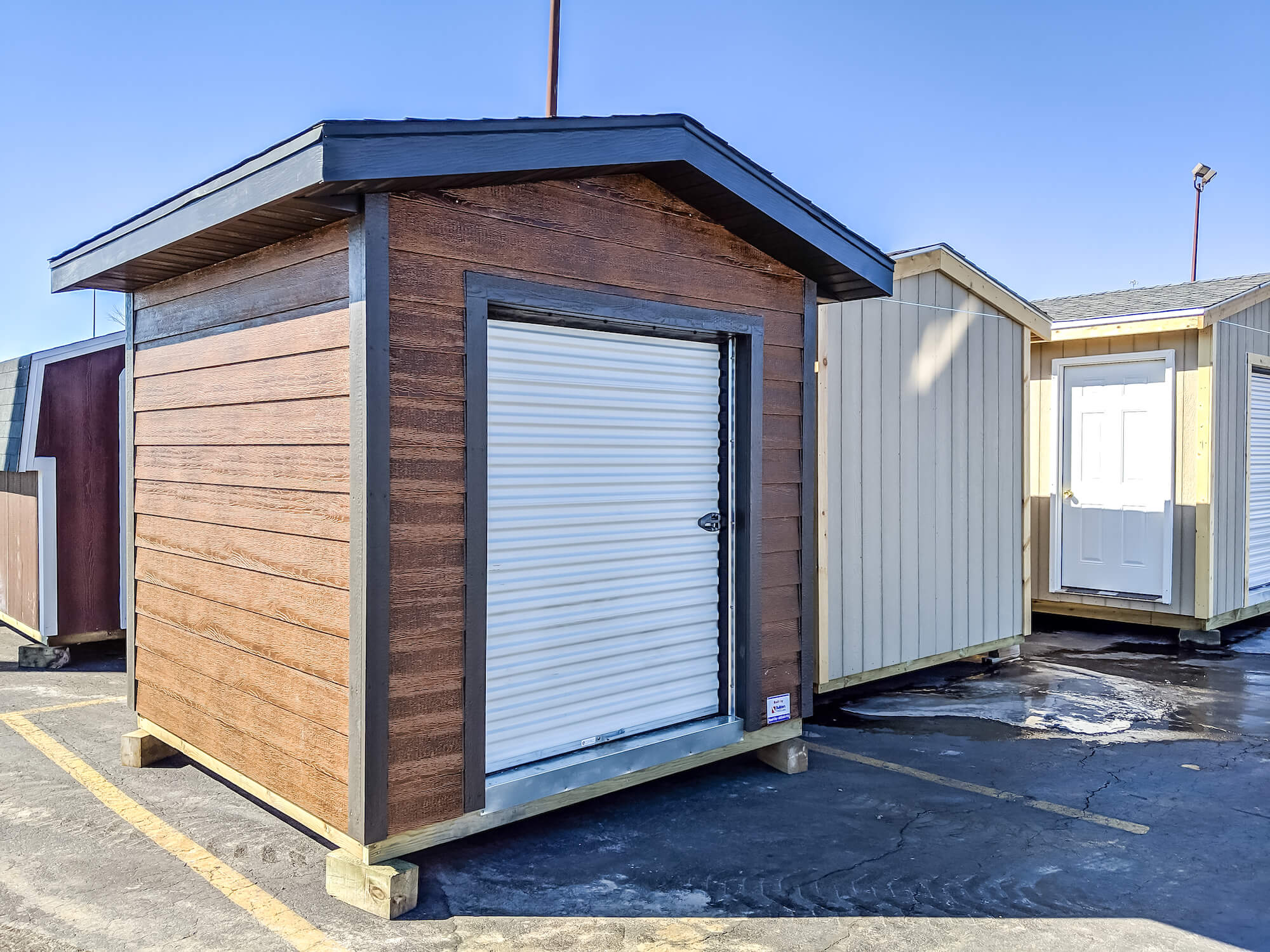 Customization Options and Special Features:
Windows

Oversize Roll-Up Doors

Wood or Lap Siding

Skylights and/or Vents

Pet Doors

Custom Sizes

Covered Porches
Looking for other pre-built options?
Our team of carpenters can also construct:
Feed Bunks

Pre-Built: 16'

Custom Sizes Available Upon Request!

Calf Shelters

Pre-Built: 12' x 20' x 6

Bottom Skids (R&L): 5 x 6

Guard Rail: 1 x 12

Stud Walls: 2 x 4

With Double Header

Upgrade to 2 x 6 Add $200

Custom Sizes Available Upon Request

Raised Garden Beds

Dog Houses
View more products from Builders FirstSource in Mitchell